What is silkscreen printing?
Silkscreen printing is commonly referred to as screen printing. Silkscreen printing is a versatile printing technique that is easy to learn. It is ideal for printing on a variety of surfaces and materials, such as on fabric, wood, metal and plastic. There are many methods for creating silkscreen stencils, while the actual printing technique is the same regardless of how the stencil was produced.
Silkscreen printing is a fairly involved process, with many steps.
Create a screen. The most common and versatile method for making a silkscreen stencil is the photo emulsion method. For it, a wood or steel frame is stretched taut with synthetic screen mesh, which is used rather than actual silk (compared to the older days). A coat of light-sensitive photo emulsion is spread on either side of the screen and any excess emulsion is scraped off. The coated screen must be dried in a dark spot, such as inside a cabinet.

Next, a film positive (a picture of the print on a clear plastic transparency film) is taped to the emulsion-covered screen, and the screen is placed in a lighted area under specific timing. Because the film is covering parts of the emulsion, those parts or not hardened and may be washed out.

Following the exposure time, a screen is washed, and all emulsion covered by the film positive washes out. Only the desired picture or image will be left onto the screen.

Printing. Silkscreen printing simply means pushing ink through the clear holes, onto the tote bags, tshirts etc. In the case of round bottle printing, where the print surface is round, we have to rotate the bottle at the same speed we move the screen across the bottle. By carefully timing both the movement of the screen and the bottle, a clear image is printed onto the bottle.

Drying. Once printed, the printed items must be left to dry. This process allows the ink to cure. Solvents within the ink dissolve during this time, leaving the ink hardened.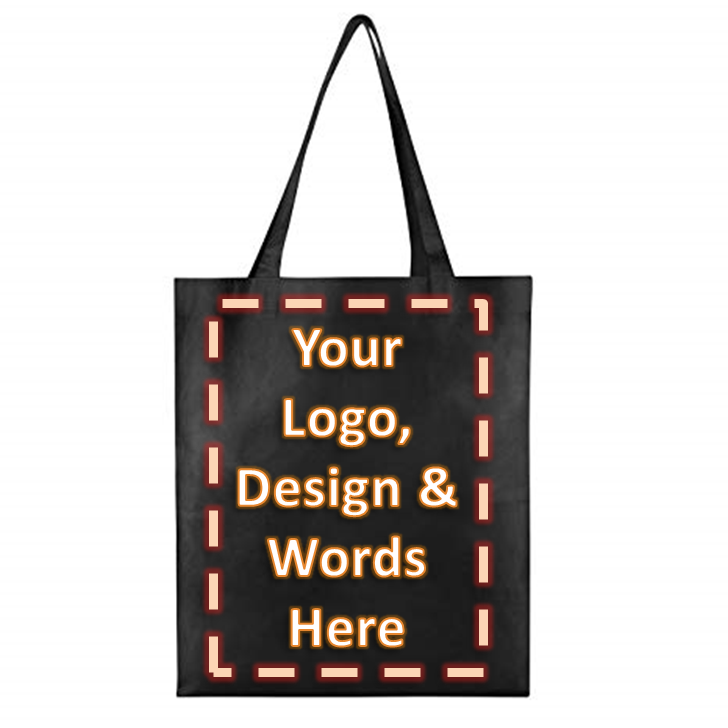 Size of the non-woven bag: 30cm x 34cm x 9cm, able to tolerate weight up to 5kg
GE Digital Imaging, we are a leading supplier of Heat Press Machines and Button Badge Machines.
We sell supplies and consumables such as blank mugs, water bottles, key chains, umbrella, sublimation printers, dye-sublimation ink, heat transfer papers, heat resistant tape etc etc, pls enquire with us directly.
GE Digital Imaging Singapore also make custom button badges, provide tshirt printing service, cheap flyer printing, mug printing service, custom non woven bag printing service, colour changing magic mug printing service, towel embroidery service etc.