Specifications:
Suitable for heat transfer printing.
Pattern:Round Neck
Fit Asian Size / Unisex
Material: 100% Cotton
Thickness: 160 gsm
Colours: White / Black / Red / Blue / Light Gray / Dark Gray / Orange / Yellow / Pink / Purple / Green etc
Sizes: XXS / XS / S / M / L / XL / XXL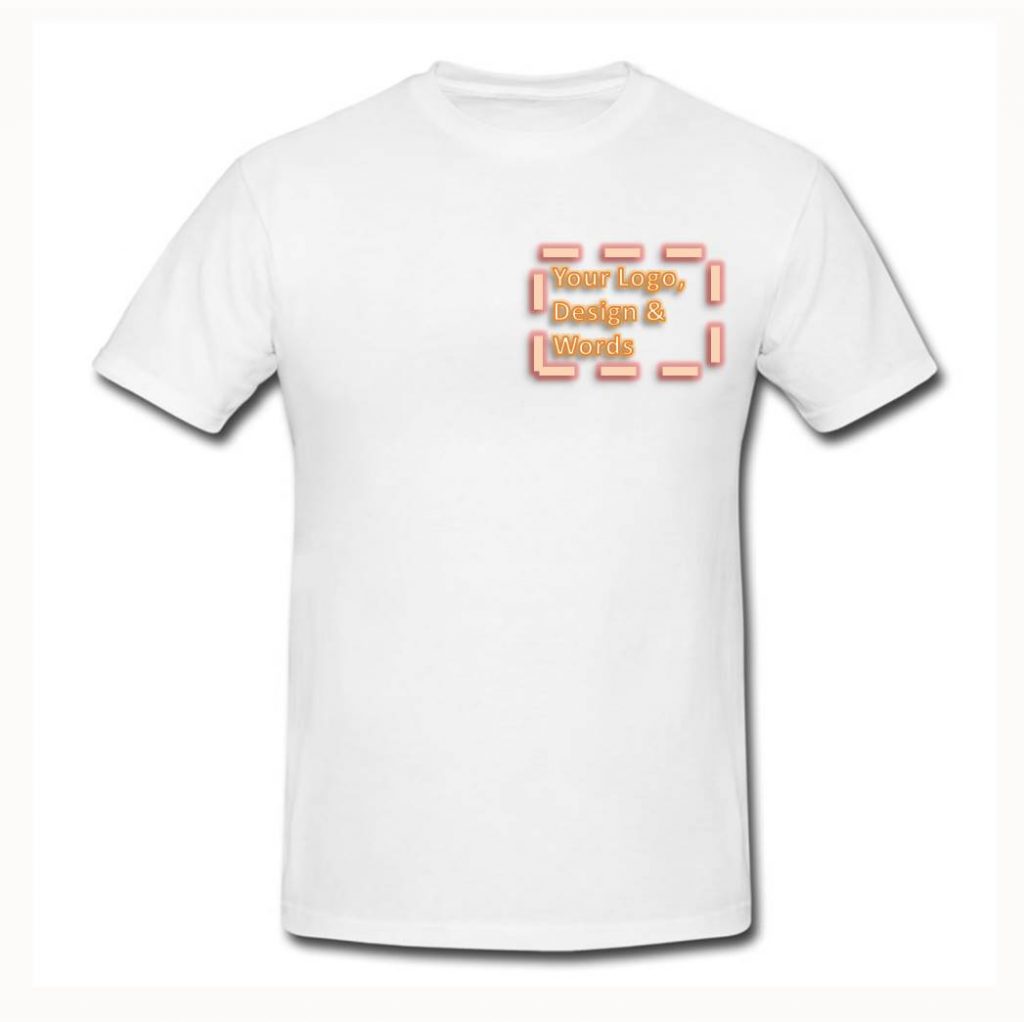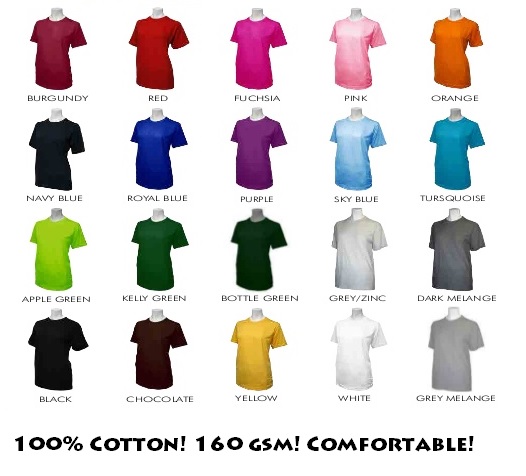 For washing instructions:
COTTON MATERIAL/FABRIC
Avoid using detergent that contain brightener or bleach.
Avoid rubbing or scrubbing the T-shirt too hard while washing.
Always remember to dilute the fabric softener in water first.
Avoid direct contact of fabric softener with garments.
If there are symbol on the label, follow them closely, especially in the drying process.
You can iron the T-shirt when they wrinkled.
POLYESTER MATERIAL/FABRIC
Avoid scrubbing the T-shirt while washing.
Avoid using chlorine bleach as it might cause dis-coloration.
Avoid tumble drying.
Avoid using steam. Use a cold iron to iron it.