This tshirt is your perfect idea for printing .jpg, .jpeg. ,ai, .psd etc images on it, for your school education lessons to students for art and craft sessions, design & technology lessons, or for own printing and selling to customers!
Specifications:
Comfortable breathable cotton-blend material suitable for sublimation
Will not see-through the undergarment beneath the tshirt
Popular among schools and companies!
Suitable for wear in Singapore!
Superior colour vibrancy, high quality print definition, printing can last for years when used together with high quality sublimation ink
Parameters: Temperature: 180 degree celsius, Timing: 120 seconds
Care instruction: Do not soak in bleach, do not soak in water for extended long period of time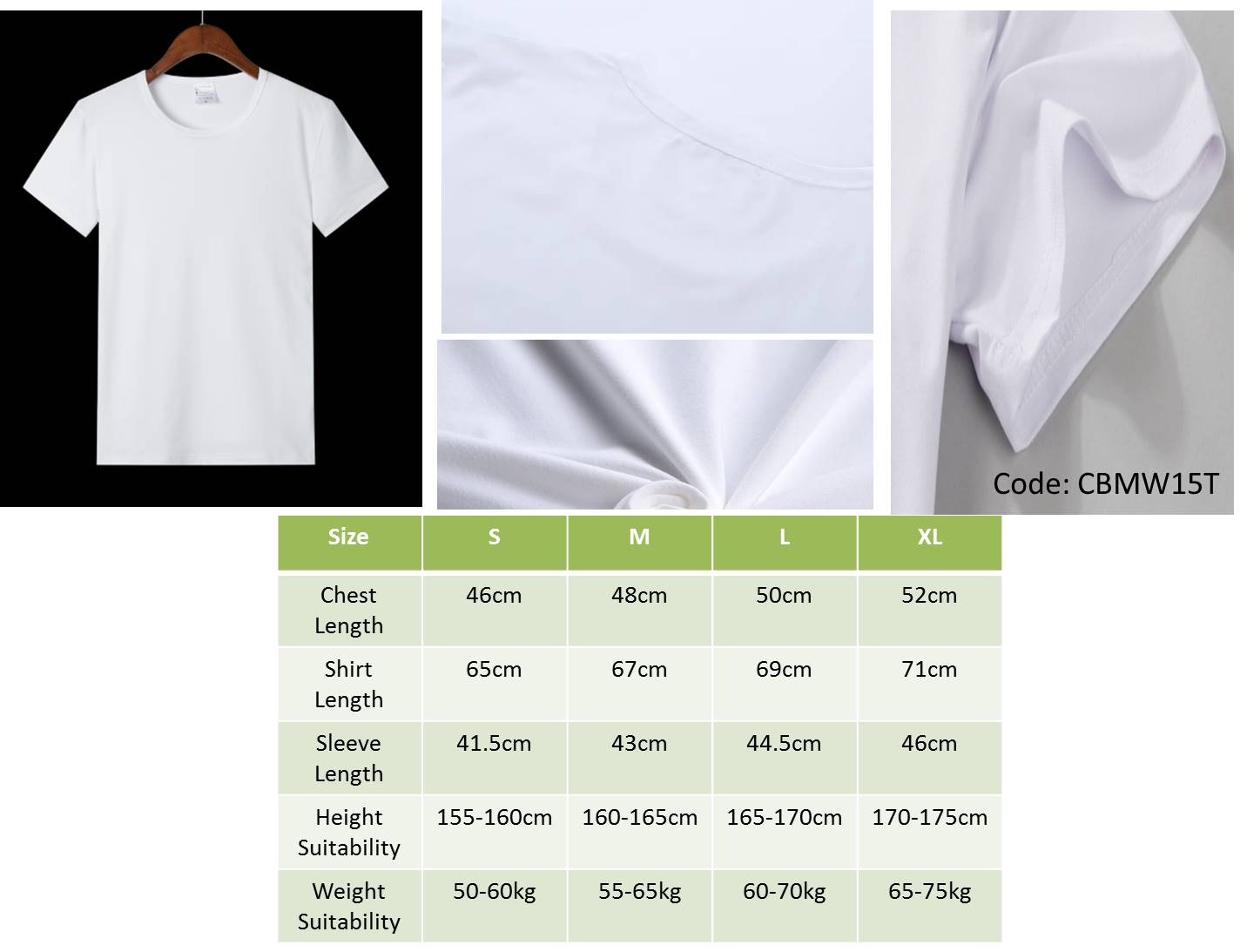 Supplier of Heat Press Machines (Combo Heat Press, Mug Press / Mug Printing Machine, Cap Press / Cap Printing Machine, Pen Press, Plate Press, Clamshell Flatbed Heat Press, Swing-away Heat Press), Button Badge Machine, Sublimation Printers, Neenah Heat Transfer Papers, Forever Multi-Trans Papers, TransMax Heat Transfer Papers, Heat Resistant Tapes, Teflon Sheets, Fridge Magnet Making Service, Flyers Printing Service, Sublimation Ink CMYK Set. Corporate Gifts Printing Provider such as Popular magic mugs, gold-plated mugs, towels, white ceramic mugs, microfibre gym towels, cotton towels etc.
Custom Printed & Personalised Mug as corporate gifts. Cheap pricelist and pricing. No GST, free delivery. Your trusted corporate gifts & printing office supplier in Singapore.