Suitable for heat transfer printing
Pattern:Round Neck
Fit Asian Size / Unisex
Material: 100% Cotton
Thickness: 160 gsm
Colours: White / Black / Red / Blue / Light Gray / Dark Gray / Orange / Yellow / Pink / Purple / Green etc
Sizes: XXS / XS / S / M / L / XL / XXL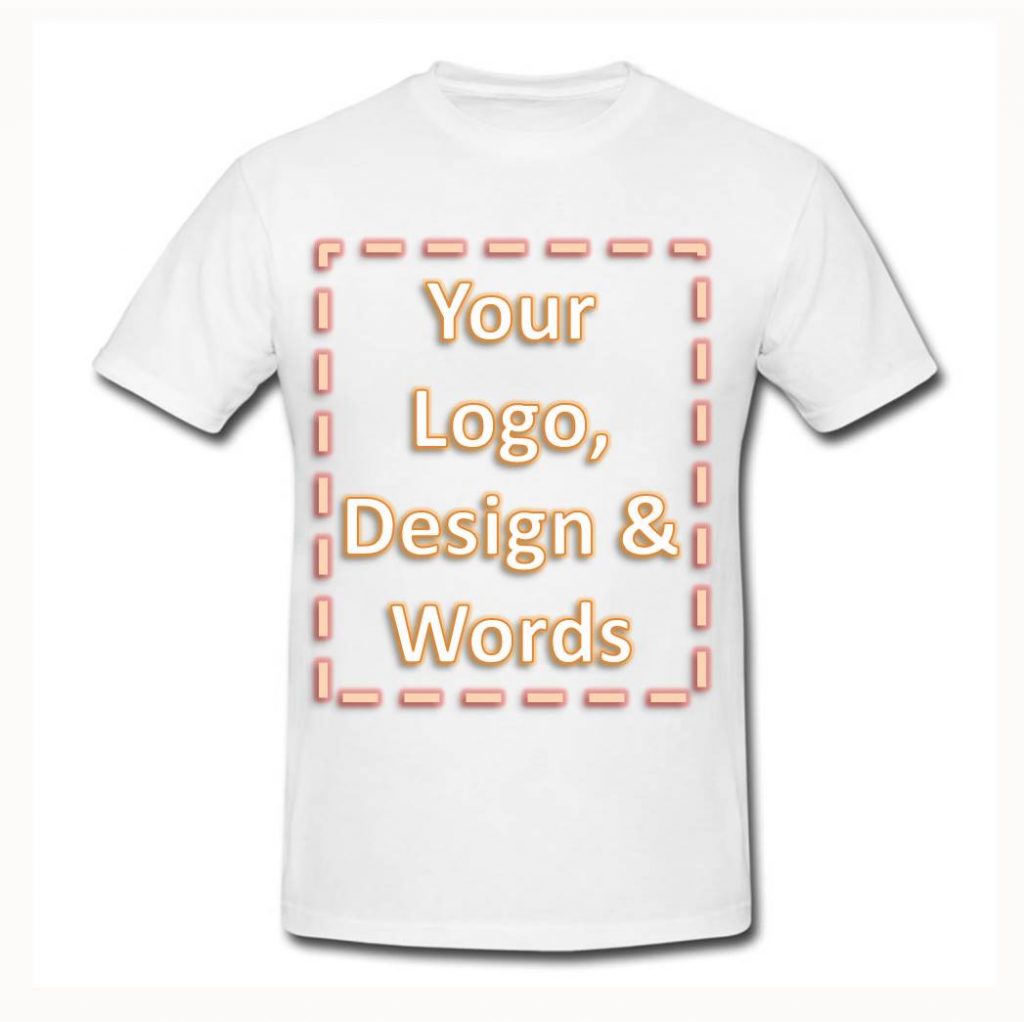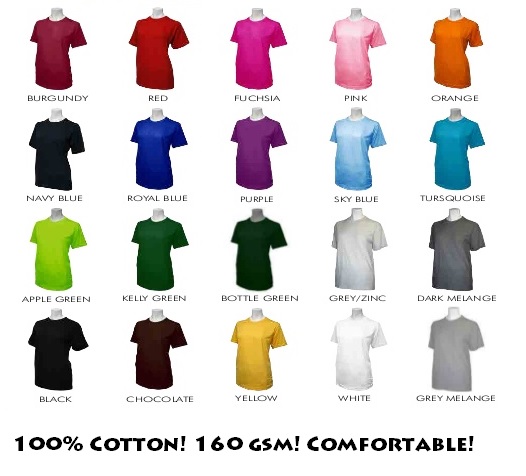 For washing instructions:
COTTON MATERIAL/FABRIC
Avoid using detergent that contain brightener or bleach.
Avoid rubbing or scrubbing the T-shirt too hard while washing.
Always remember to dilute the fabric softener in water first.
Avoid direct contact of fabric softener with garments.
If there are symbol on the label, follow them closely, especially in the drying process.
You can iron the T-shirt when they wrinkled.
POLYESTER MATERIAL/FABRIC
Avoid scrubbing the T-shirt while washing.
Avoid using chlorine bleach as it might cause dis-coloration.
Avoid tumble drying.
Avoid using steam. Use a cold iron to iron it.
What is silkscreen printing?
Silkscreen printing is commonly referred to as screen printing. Silkscreen printing is a versatile printing technique that is easy to learn. It is ideal for printing on a variety of surfaces and materials, such as on fabric, wood, metal and plastic. There are many methods for creating silkscreen stencils, while the actual printing technique is the same regardless of how the stencil was produced.
Silk screen printing is a fairly involved process, with many steps.
Create a screen. The most common and versatile method for making a silkscreen stencil is the photo emulsion method. For it, a wood or steel frame is stretched taut with synthetic screen mesh, which is used rather than actual silk (compared to the older days). A coat of light-sensitive photo emulsion is spread on either side of the screen and any excess emulsion is scraped off. The coated screen must be dried in a dark spot, such as inside a cabinet.

Next, a film positive (a picture of the print on a clear plastic transparency film) is taped to the emulsion-covered screen, and the screen is placed in a lighted area under specific timing. Because the film is covering parts of the emulsion, those parts or not hardened and may be washed out.

Following the exposure time, a screen is washed, and all emulsion covered by the film positive washes out, leaving the desired picture or image clearly burned into the screen.

Printing. Silkscreen printing simply means pushing ink through the clear holes, onto the tote bags, tshirts etc. In the case of round bottle printing, where the print surface is round, we have to rotate the bottle at the same speed we move the screen across the bottle. By carefully timing both the movement of the screen and the bottle, a clear image is printed onto the bottle.

Drying. Once printed, the printed items must be left to dry. This process allows the ink to cure. Solvents within the ink dissolve during this time, leaving the ink hardened.